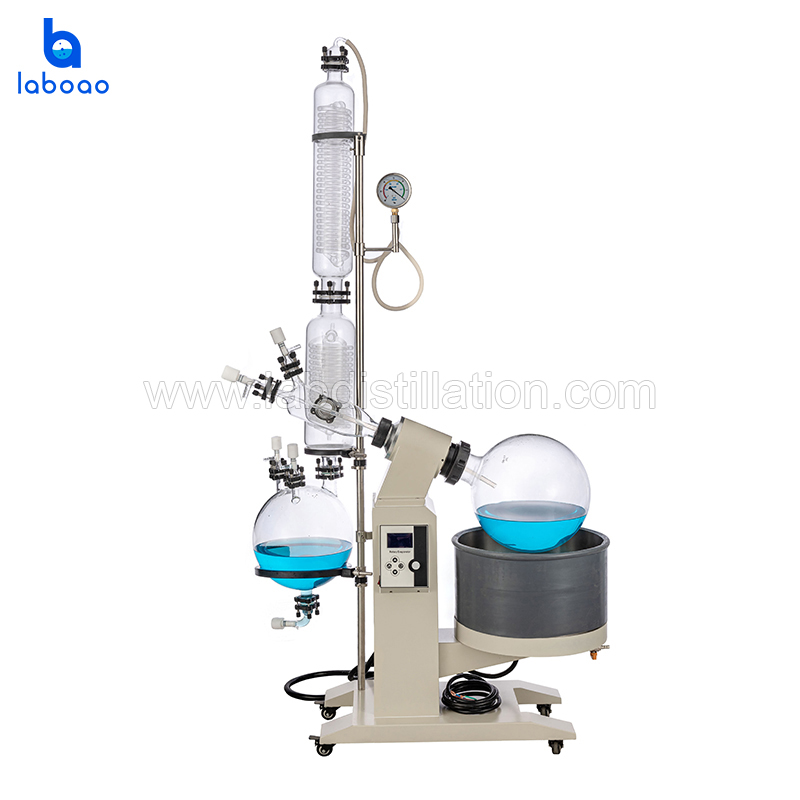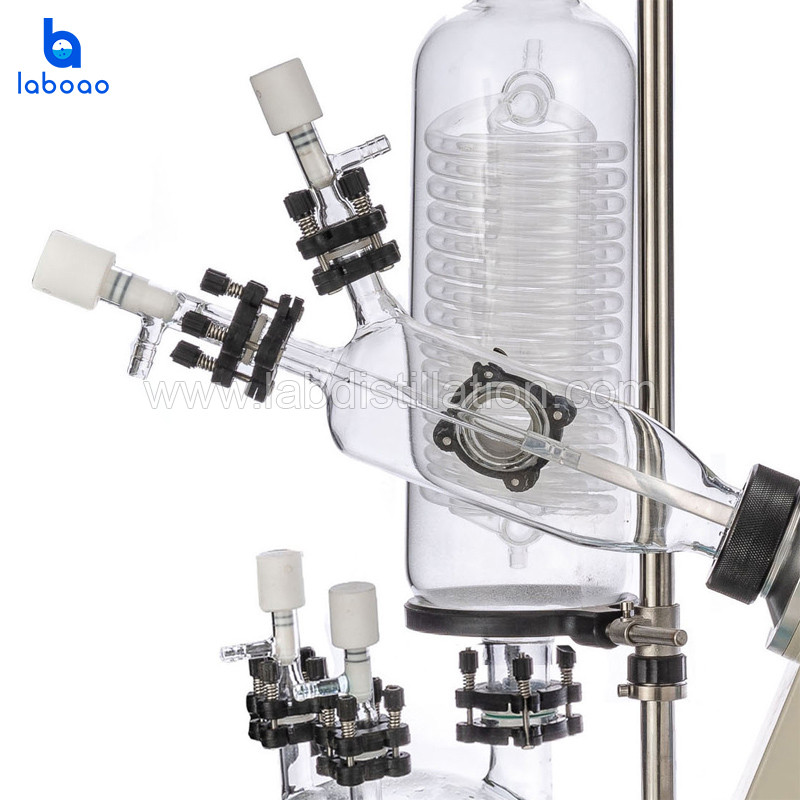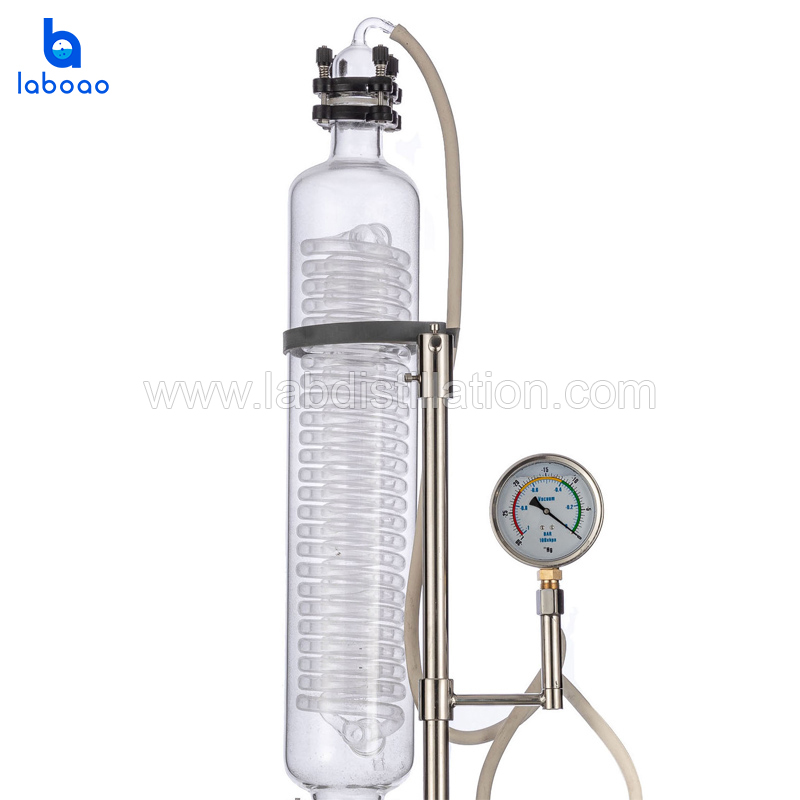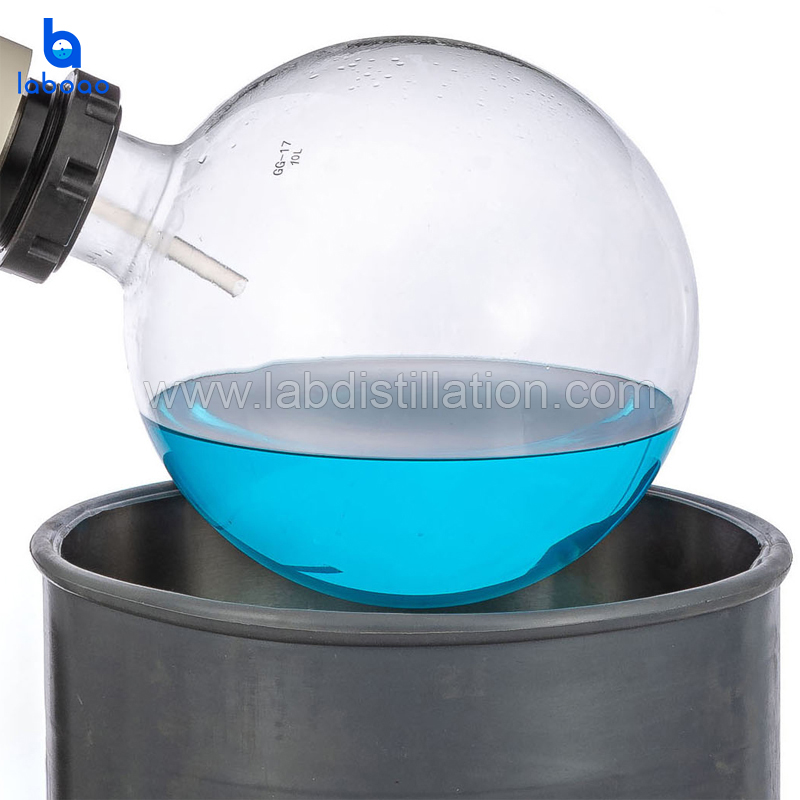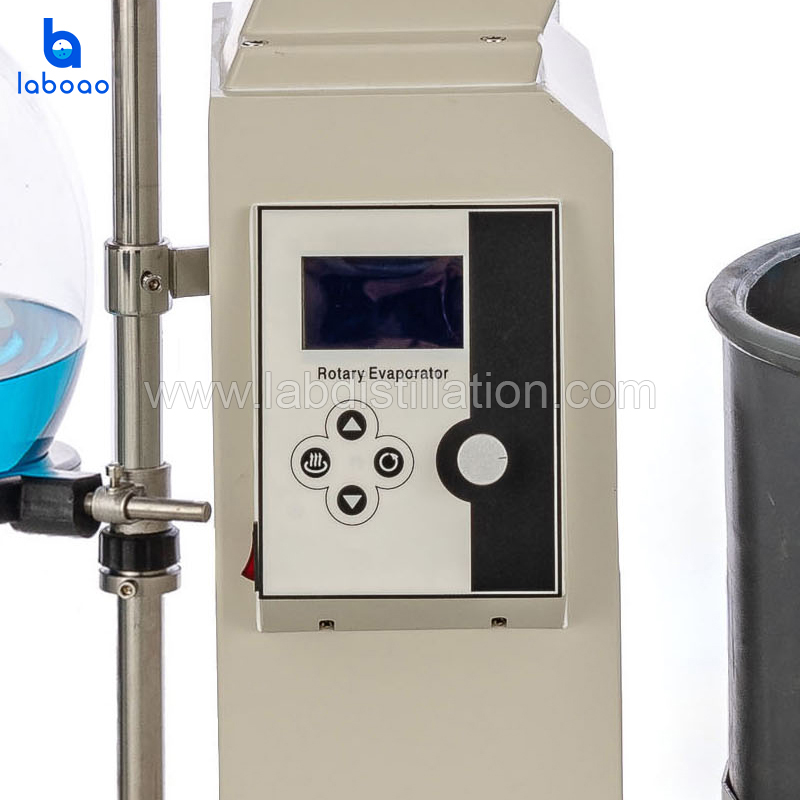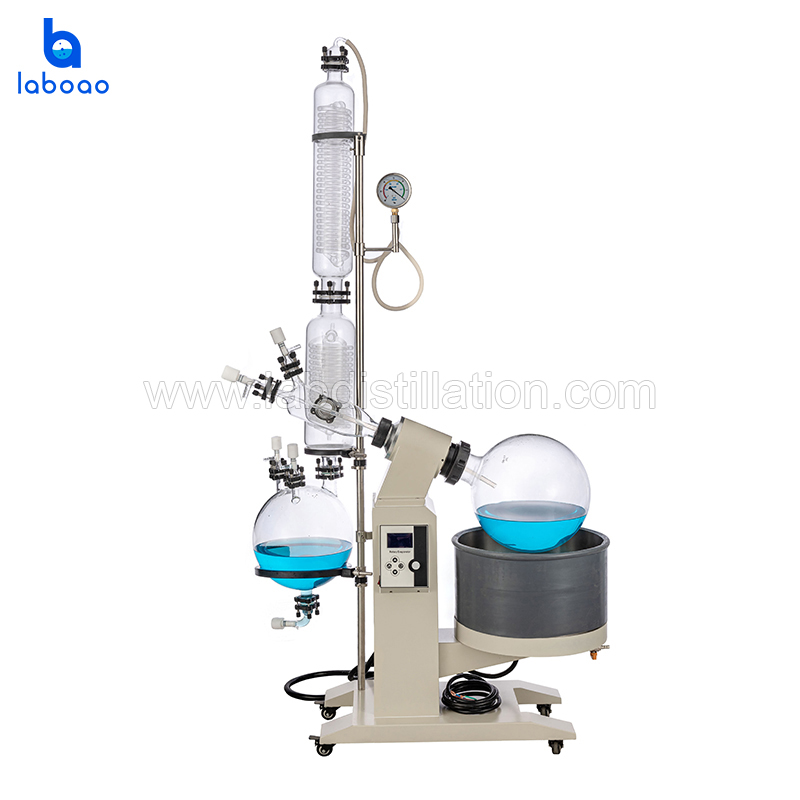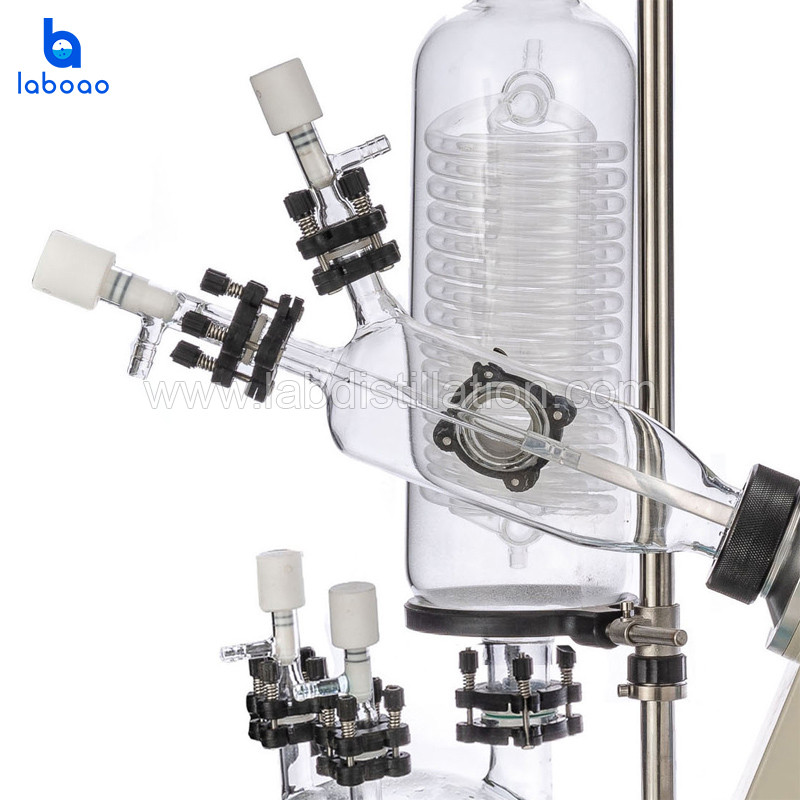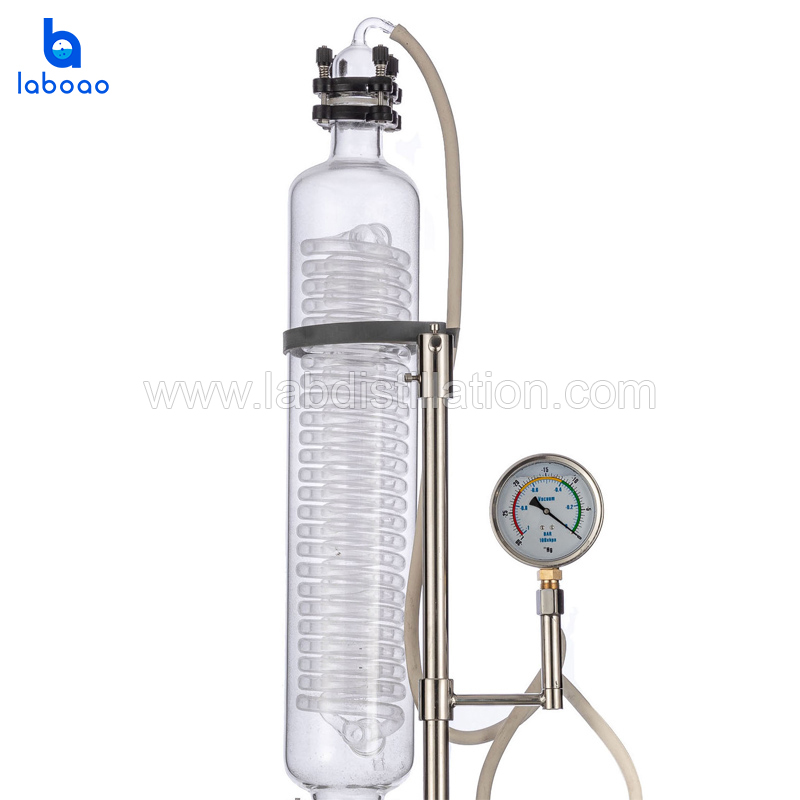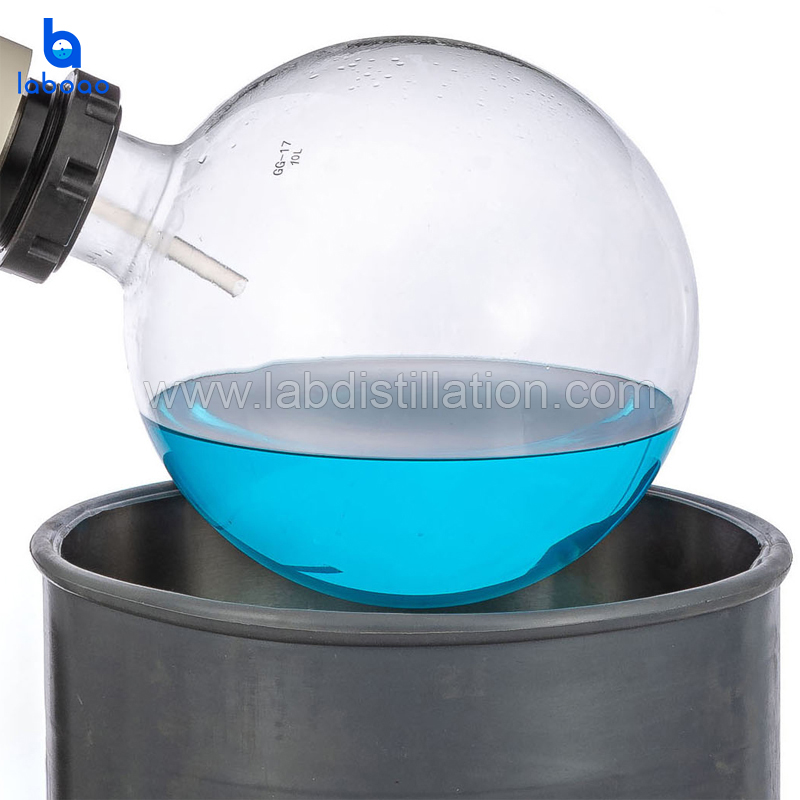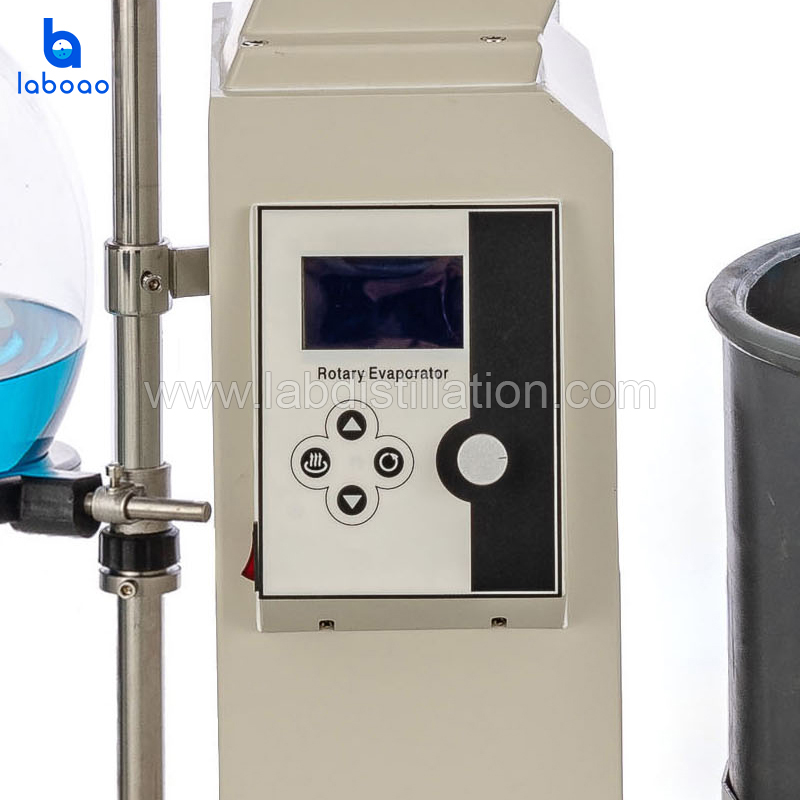 New 10L Rotary Evaporator
Rotary evaporator (or rotavap/rotovap) is a device used in chemical laboratories for the efficient and gentle removal of solvents from samples by evaporation.
The main body of the use of stainless steel + aluminum alloy.
Glass parts are all high borosilicate glass (GG-17).
Sealing system imported fluorine rubber and Teflon two-way combination of sealed.
Vertical three-tier serpentine coil condenser, the main cold + cold dual condenser.
All valves with the latest one hand wheel valve.
Microcomputer power switch control,Vacuum pressure gauge.
LCD full screen display, temperature, speed double digital display, bath pot thermostat control.
DC brushless motor, rotating stability, no spark, slow increase force.
Pot gallbladder with high quality 304 stainless steel.
Over-temperature safety protection and anti-dry function.
Download
DESCRIPTION
SPECIFICATIONS
Model

LRE-10

Voltage

220V/50HZ/60HZ

Rotary motor

60W

Lifting motor

40W

Heating power

4.5KW

Vacuum degree

0.098Mpa

Rotary flask

10L

Φ280mm/Φ95mm

Flange mouth

Collection flask

5L

Φ230mm/Φ50mm

Flange mouth

Rotary speed

0-120rpm/min

Temp. controlling range

0-400℃

Temp. accuracy

±1℃

Glass bear temp.

-80-250℃

Oil bath lifting stroke

0-180(mm)

Condenser size

Main Φ130×640H(mm) ViceΦ130×410H(mm)

Feeding valve

Φ35 Flange mouth

Release valve

Φ35 Flange mouth*2

Discharge valve

Φ10mmm Glass side discharge port

Bath size

Φ350×220H(mm)

21L

Model

LRE-10

Voltage

220V/50HZ/60HZ

Packing weight

95kg