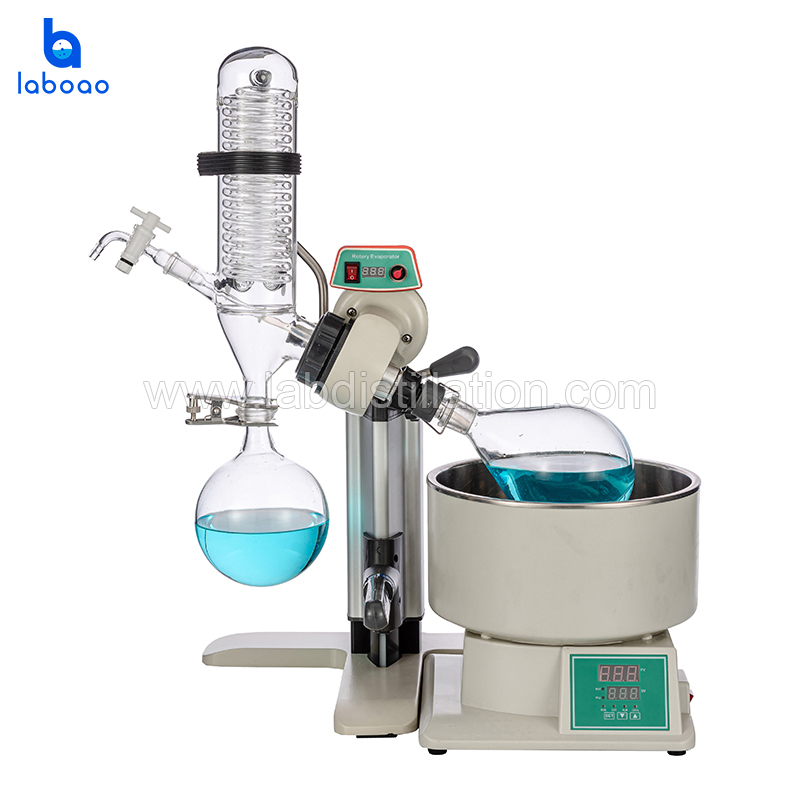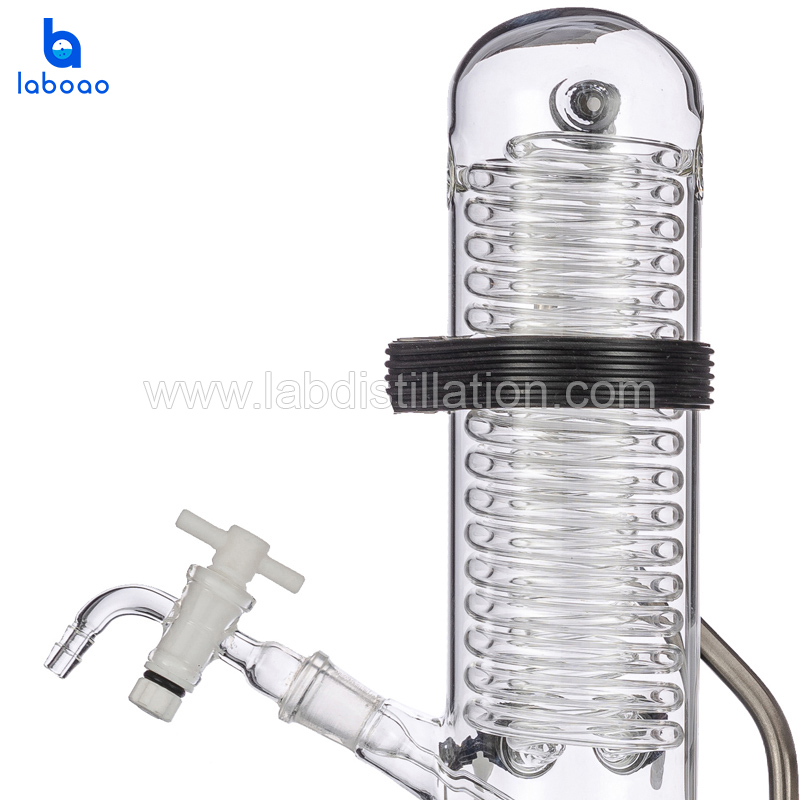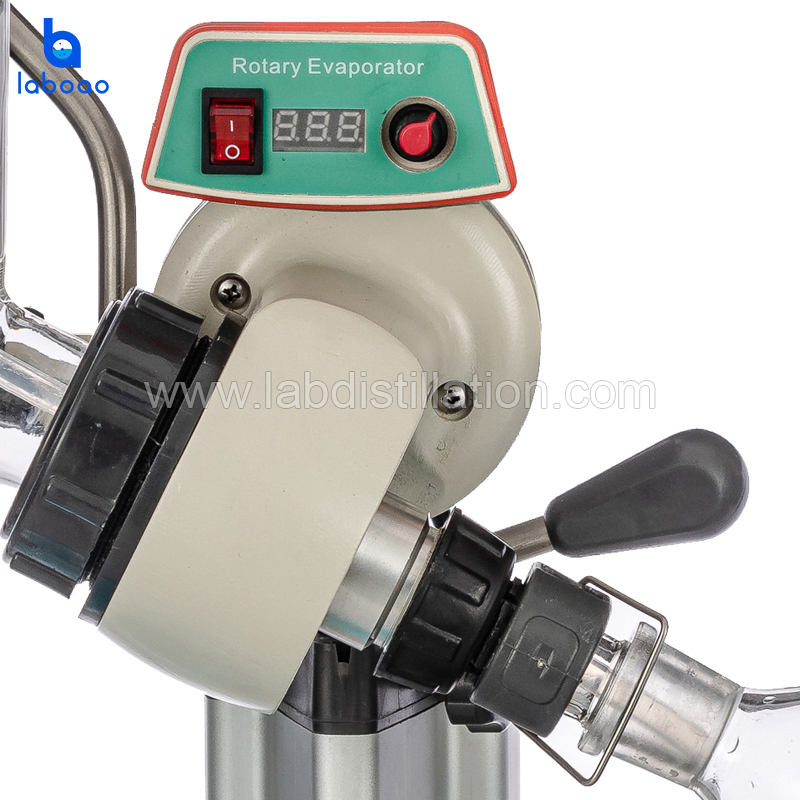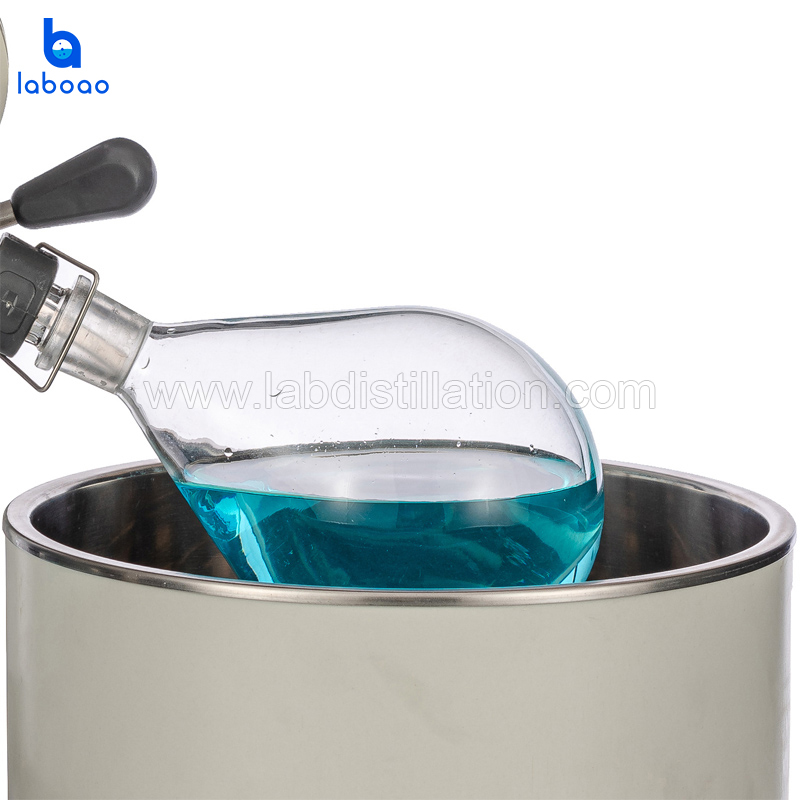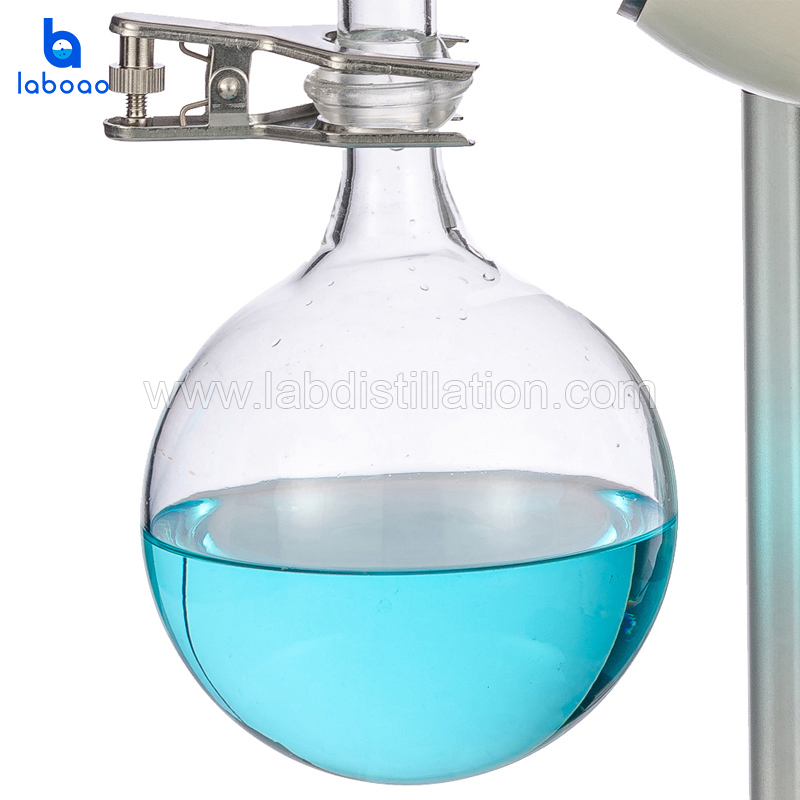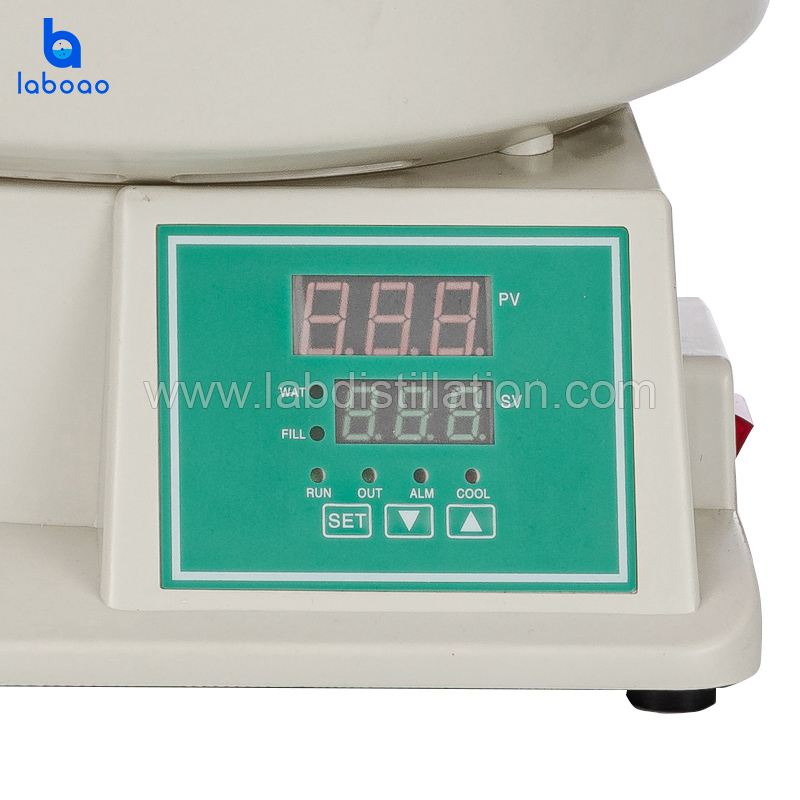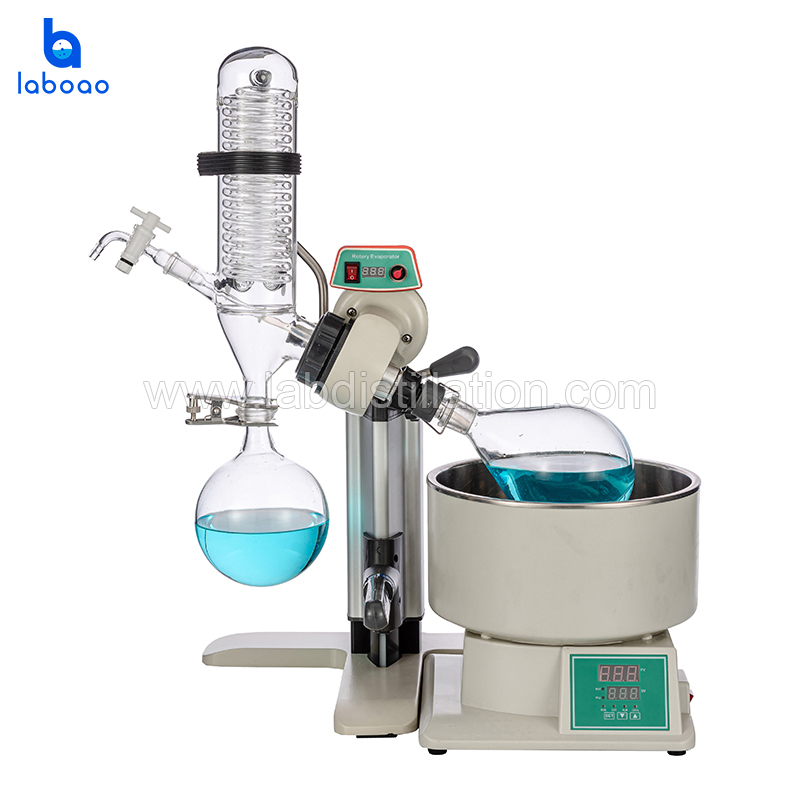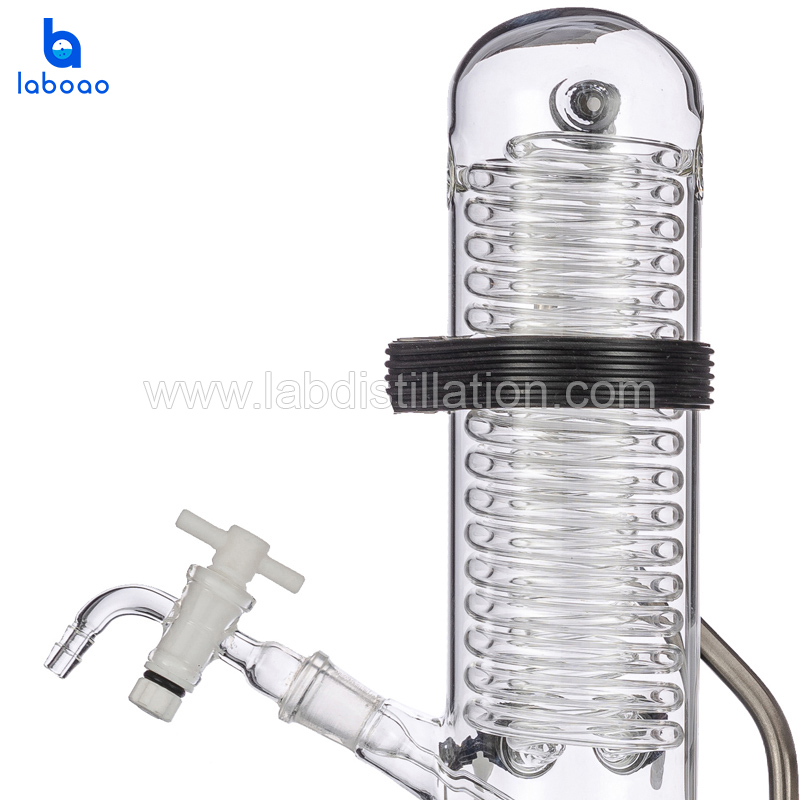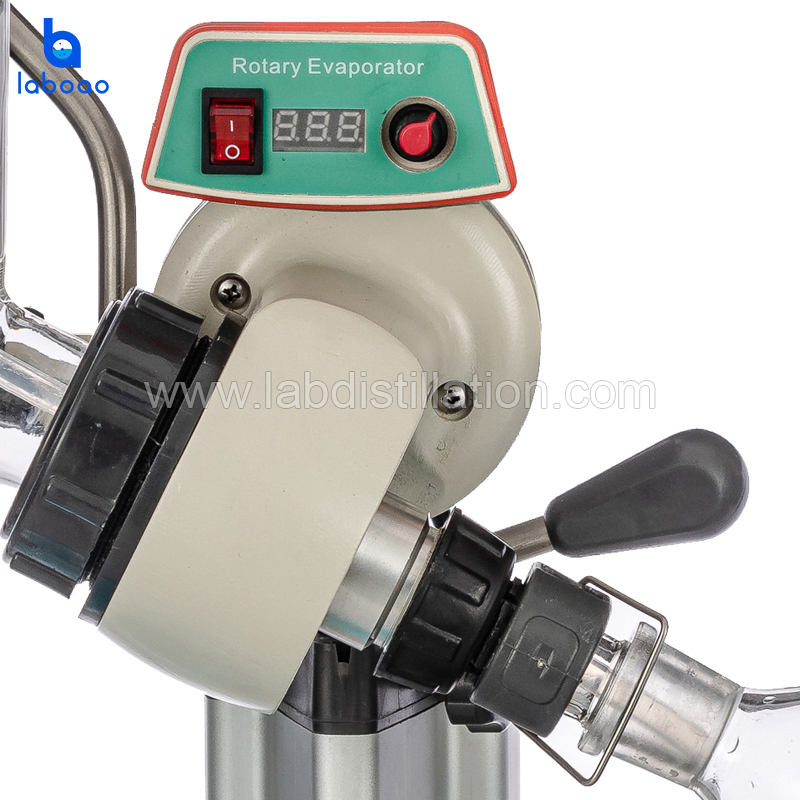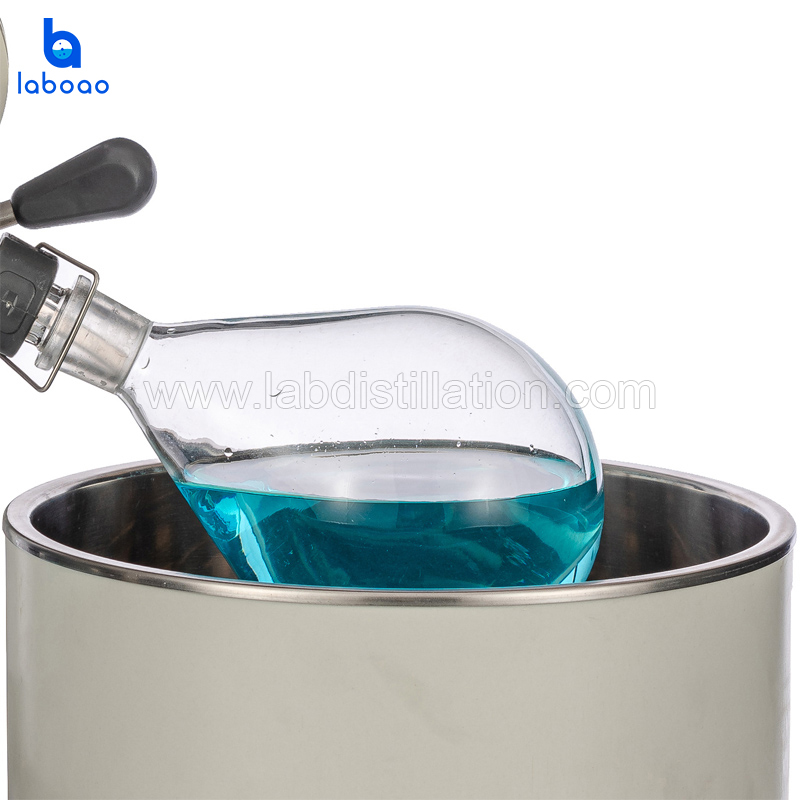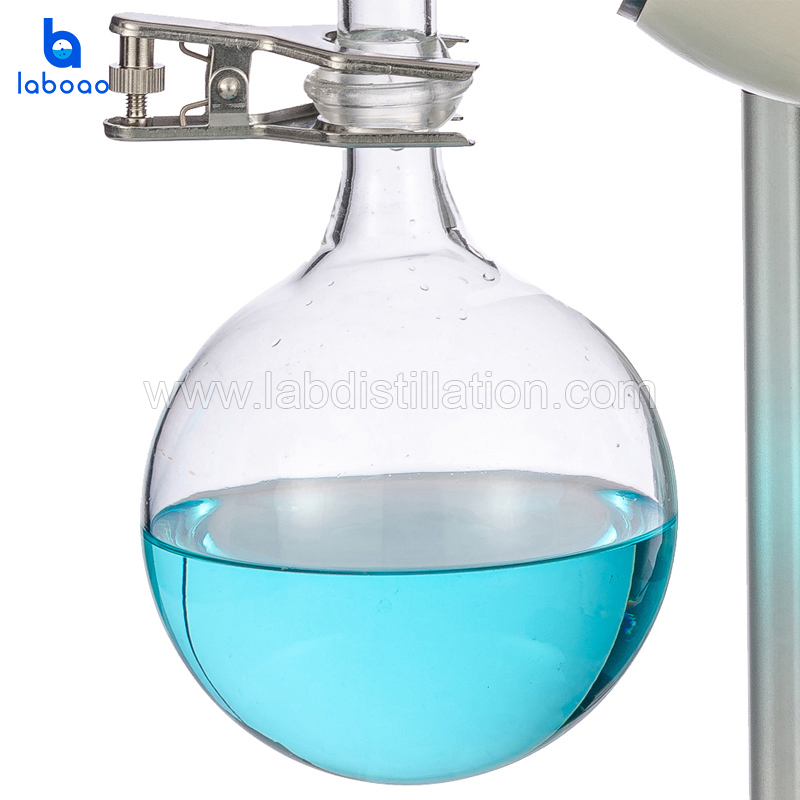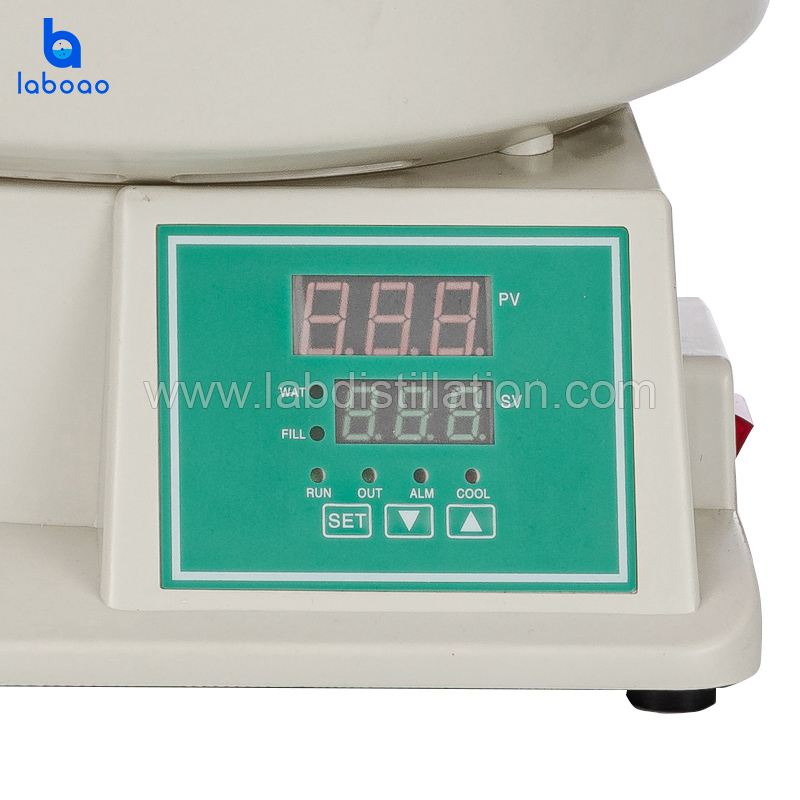 1L Rotary Evaporator With Slide And Manual Lifting
Rotary evaporator (equipment) series products are mainly used in the testing, research and development and production of pharmaceutical, chemical, biological products and other industries. This product uses the principles of constant temperature heating and thin film evaporation to perform evaporation, concentration, crystallization, drying, separation, solvent recovery and other operations under vacuum negative pressure conditions. All parts in contact with the material are resistant to high temperatures and corrosion. Borosilicate glass and polytetrafluoroethylene materials are particularly suitable for the concentration and purification of biological products that are easily decomposed and denatured, and are not easy to produce chemical reactions with various materials.
The parts in contact with materials are all made of high borosilicate glass (expansion coefficient 3.3) and polytetrafluoroethylene materials.
The main frame is made of cold plate anti-corrosion spray + aluminum alloy material, and the pot is made of stainless steel. The sealing system adopts PTFE + fluorine rubber compound combination seal.
The vacuum pressure gauge displays real-time vacuum and the pointer displays.
One-piece condenser, upright double-layer serpentine coil, the collection bottle equipped with a cap-type PTFE valve.
Rotating and heating power switch control, tilt button (ON-OFF).
Electronic stepless speed regulation, fine-tuning by twisting, digital display of speed.
Digital display of temperature of constant temperature bath, K-type sensor at the bottom of the pot + stainless steel probe.
Download
DESCRIPTION
SPECIFICATIONS
| | |
| --- | --- |
| Model | LRE-2010 |
| Glass material | GG-17 |
| Frame material | Aluminum |
| Pot material | Aluminum alloy + Teflon composite pot, fully enclosed heating 250 * 130mm |
| Rotating flask volume | 1L 24 # standard mouth (optional 500-3000ml) |
| Receiving flask volume | 1L 35 # Ball grinding mouth |
| Rotating power | 40W |
| Rotating speed | 20-200rpm |
| Evaporation capacity | 20ml/min Evaporation of water) |
| Vacuum degree | 0.098Mpa |
| Heating power | 1.5KW |
| Temperature control range | 0-99℃ |
| Accuracy | ±1℃ |
| Lifting height | 100mm+150mm (Slide lift + manual lift) |
| Voltage(V/Hz) | 220V/50Hz |
| Dimension (mm) | 550*400*(780-1040) |
| Package size (mm) | 720*525*385 |
| Weight(KG) | 20 |
| Speed mode | Electronic stepless speed regulation |
| Temperature display mode | PT100 sensor digital display |
| Temperature control method | Intelligent temperature control |
| Sealing method | Teflon + fluorine rubber double seal ring |
| Lifting method | Manual weight balance method |
| Condenser | Vertical condenser ¢ 85 * 430mm, optional inclined condenser |
| Continuous feeding | 19 # standard port feeding valve |
| Splash-proof function | Organic transparent cover |
| Security function | Overload protection function (safety tube) |