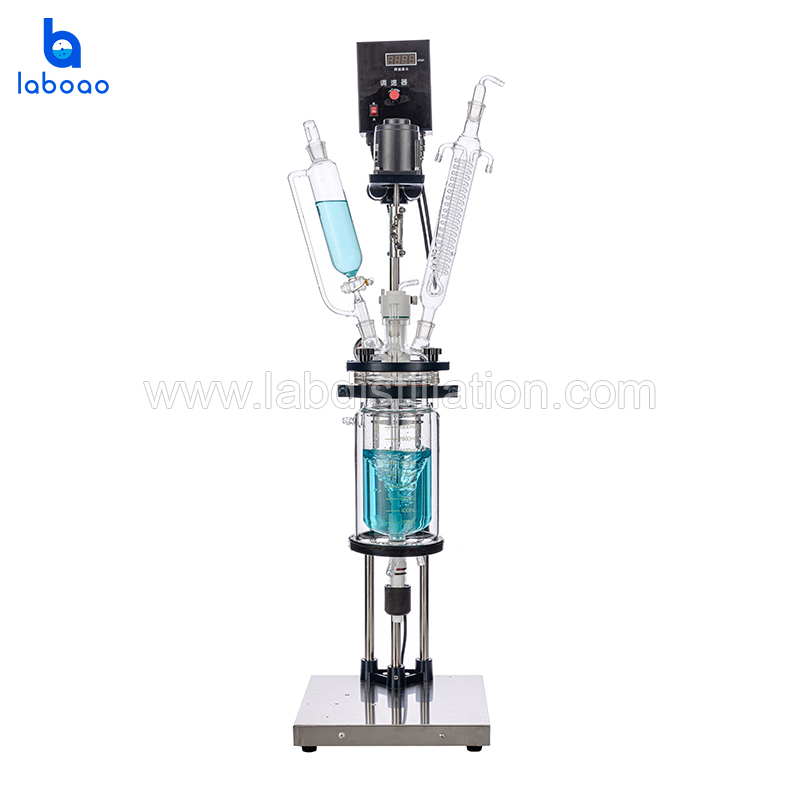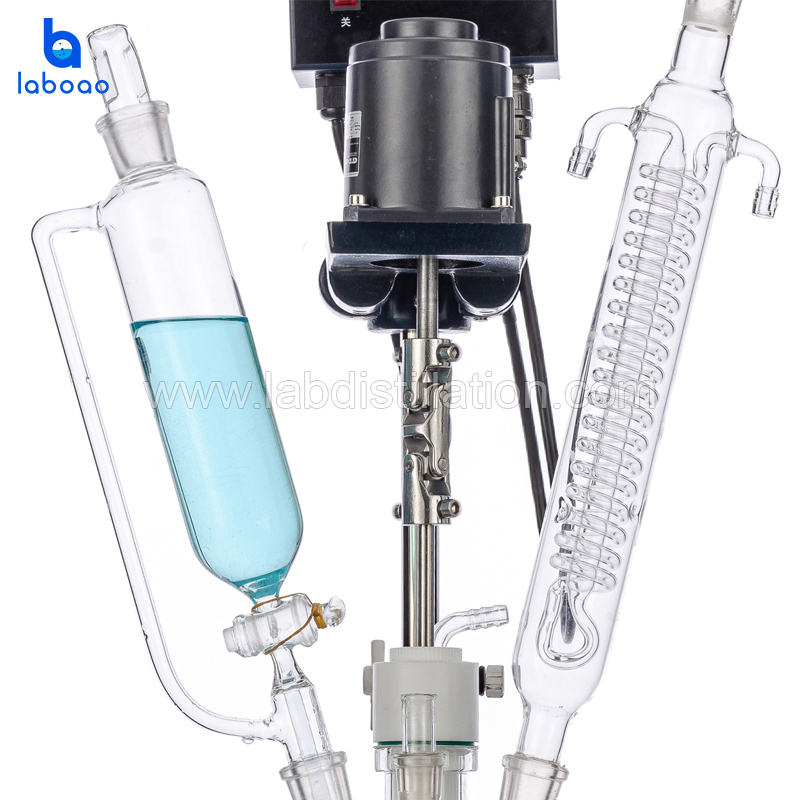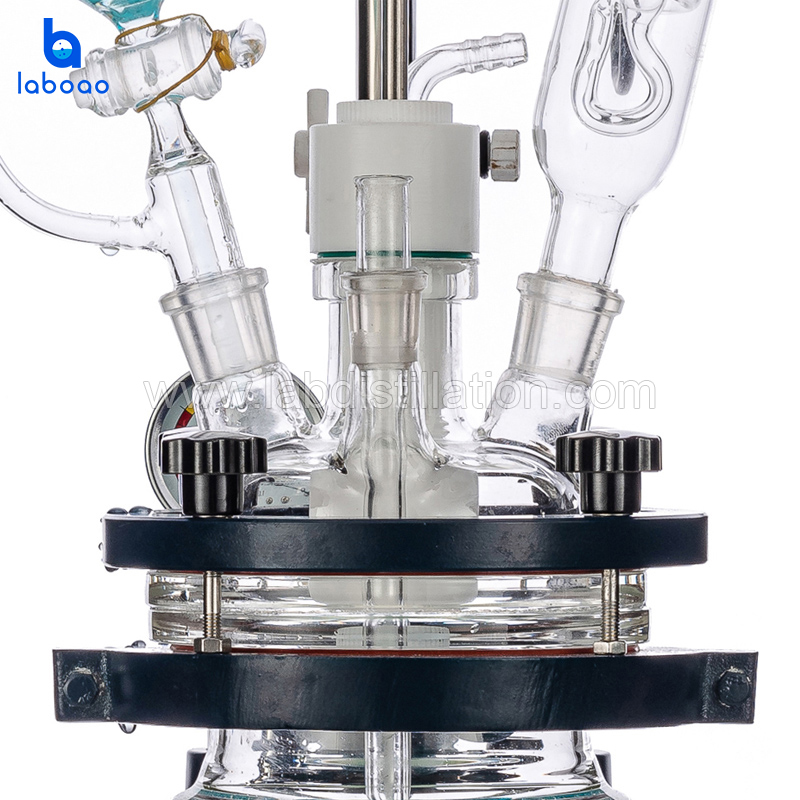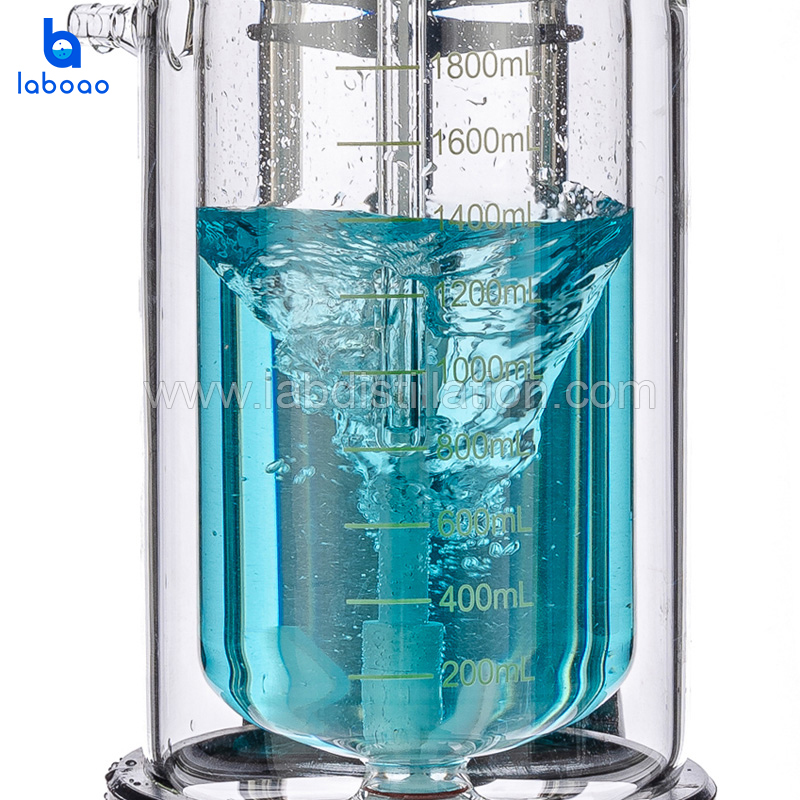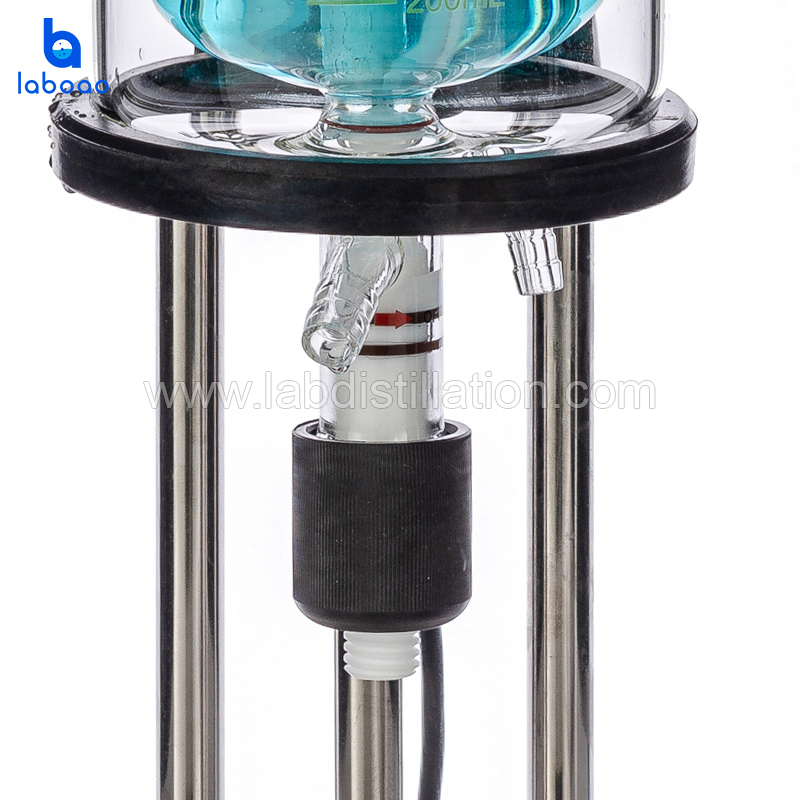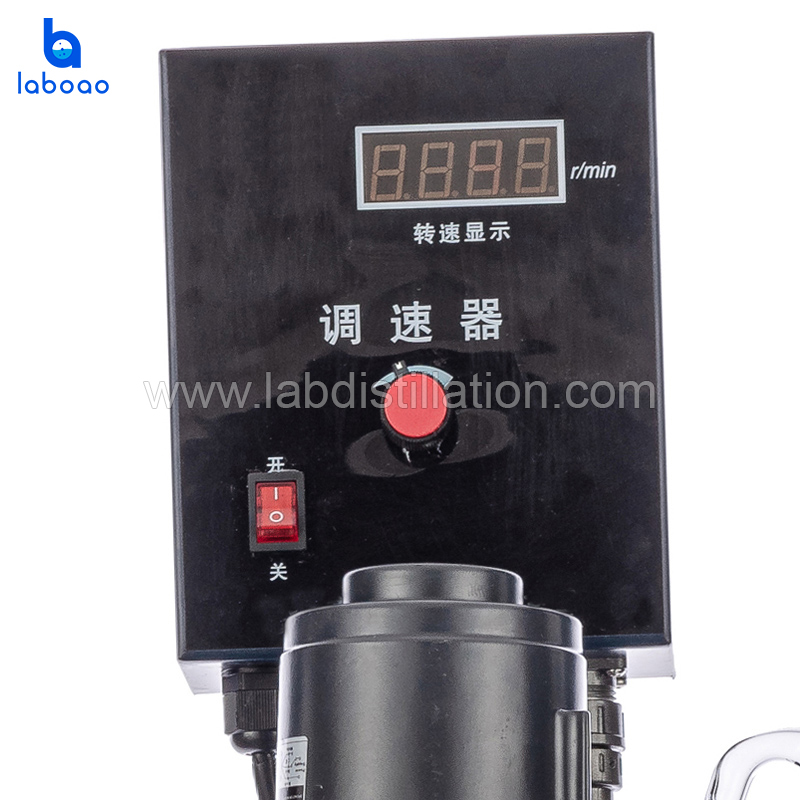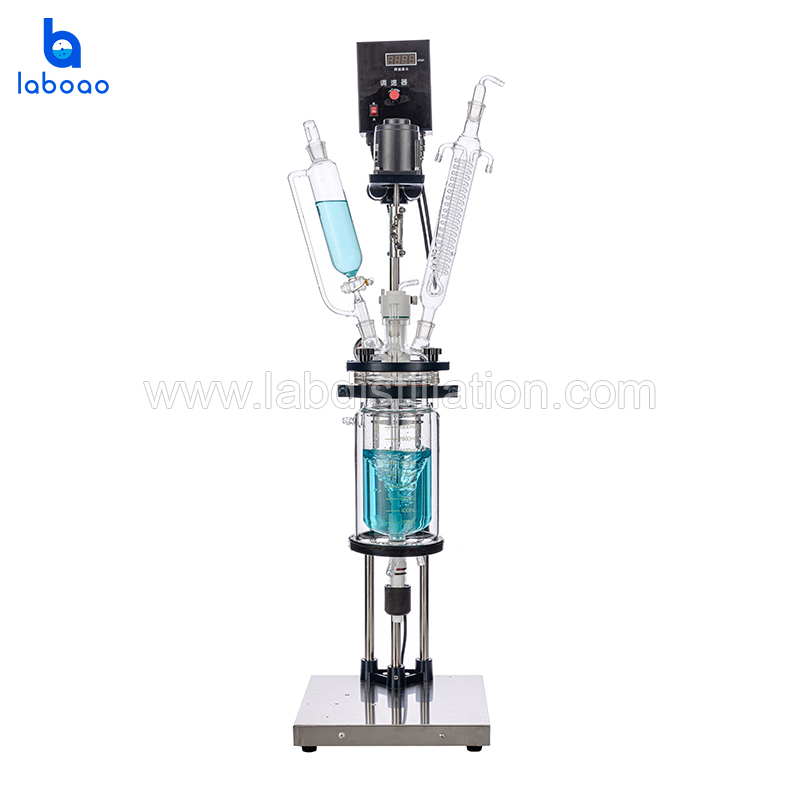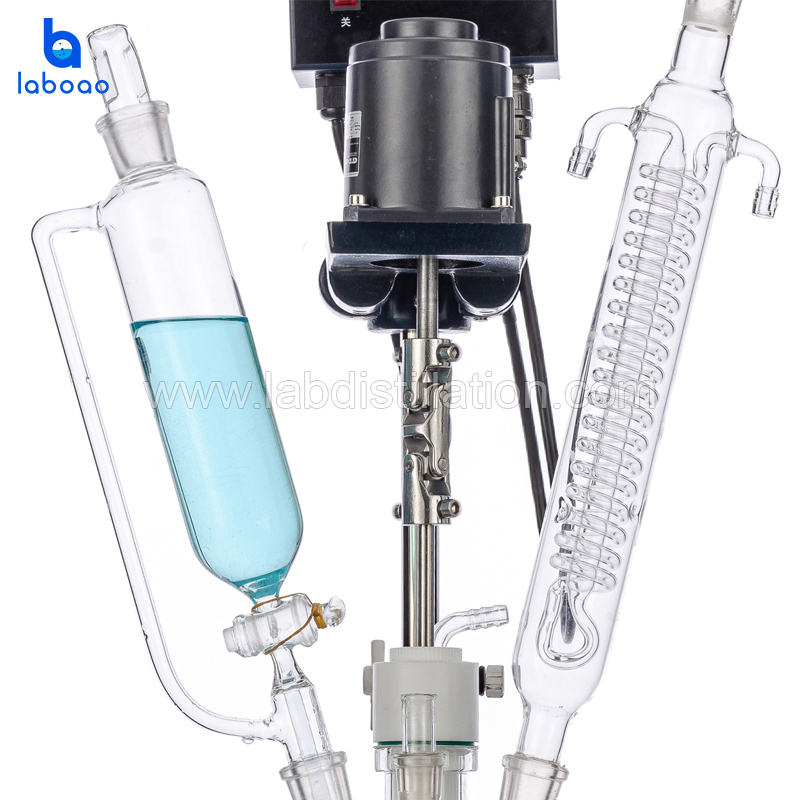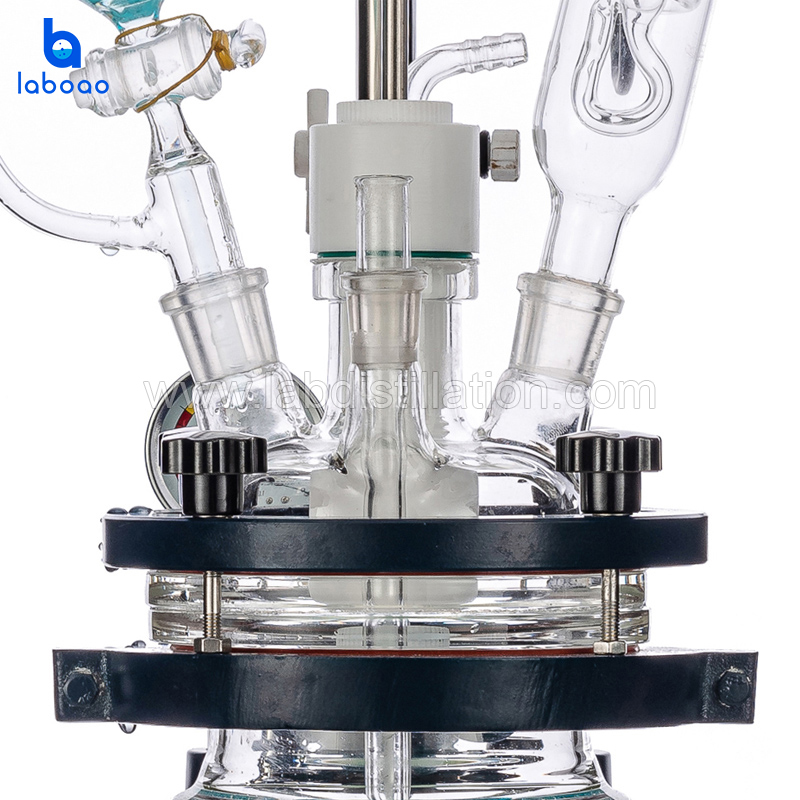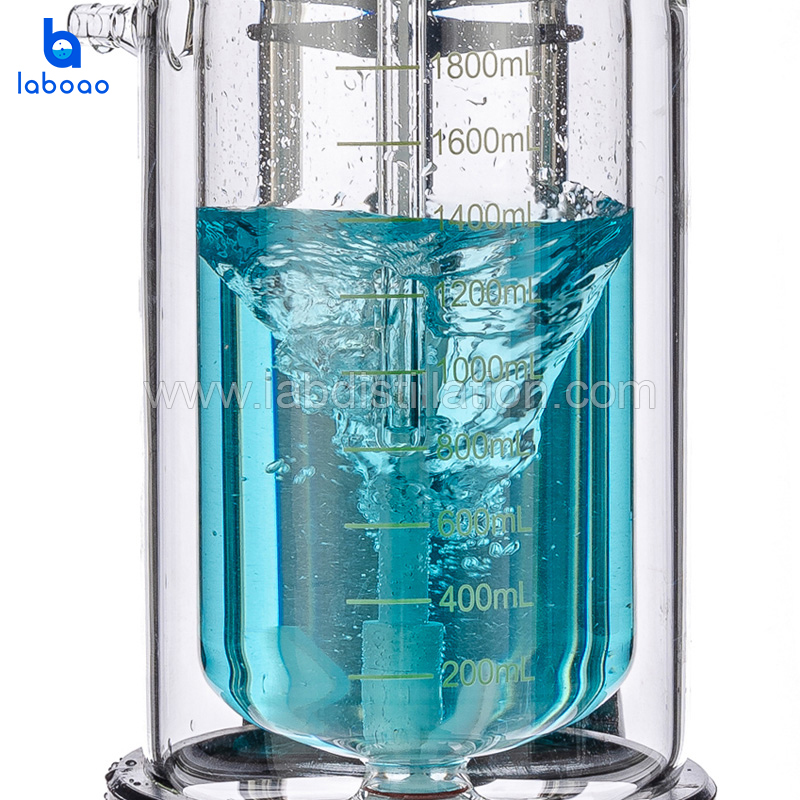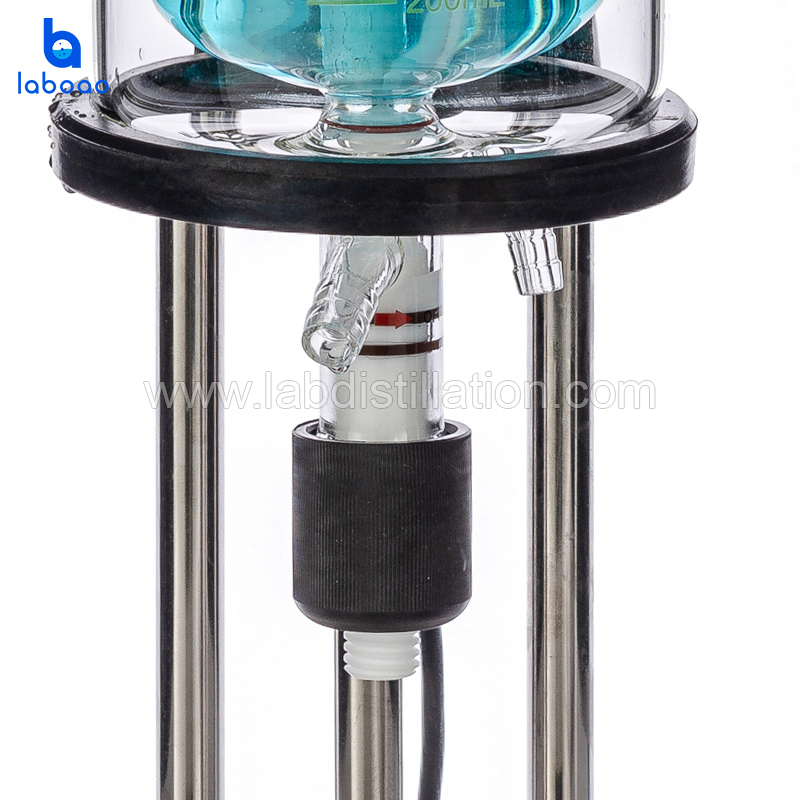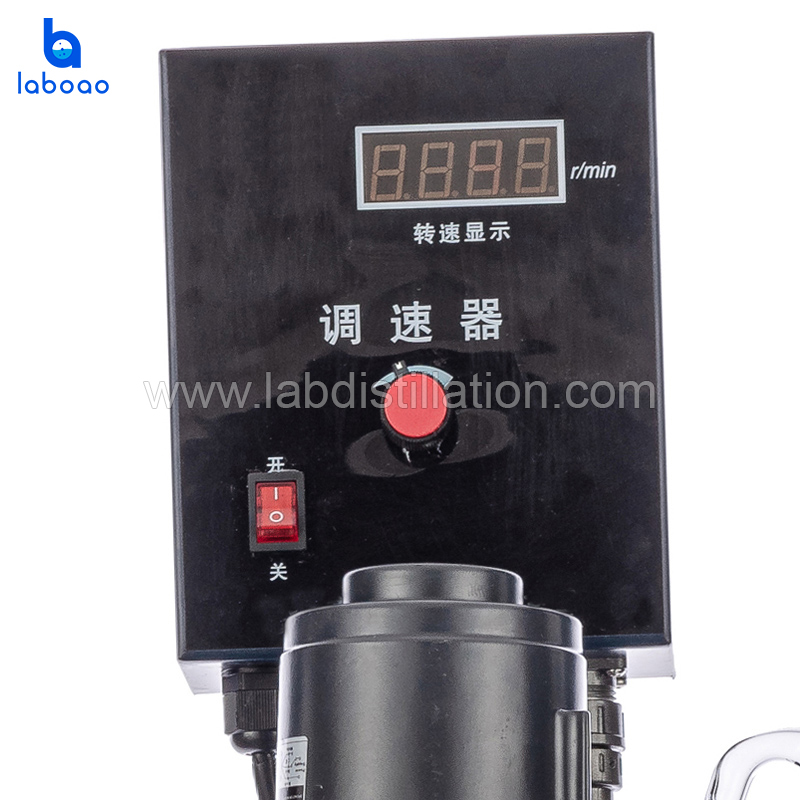 5L Jacketed Glass Reactor Vessel
Dobule layer glass reactor is an equipment which is a collaboration of vacuum state, distillation, reflux, stirring, oil/water heating, heating mantle. It can do all kinds of biochemical reactions and synthesis reactions at a constant temperature condition. It is also a colsed system on the whole.
A full set of glassware with GG3.3 borosilicate glass
Wide range of temperature operations, from -60°C to 250°C.
Solvent-resistant PTFE seal ensure long time durability and operation.
The PT100 temperature, and is a liquid crystal display.
Frequency control, AC induction motor.
Heavy duty stainless steel supporting framework with lockable casters.
Rugged stainless steel reinforced PTFE stirrer with anchored agitator.
The bottom flange discharge port with a Teflon value.
Download
DESCRIPTION
SPECIFICATIONS
| | |
| --- | --- |
| Model | LGR-5L |
| Glass Material | GG-17 |
| Frame Material | 304 Stainless steel |
| Reaction bottle capacity | 5L |
| Jacketed Capacity | 0.8L |
| Flanged out of the oil circulation port | Low feed high outlet |
| Reaction bottle cover port | 5 ports |
| Discharge port distance to ground | 30mm |
| Temp. range | -80~250℃ |
| Vacuum | 0.098Mpa |
| Stirring speed | 0-800rpm |
| Stirring diameter | 8mm |
| Stirring power | 90W |
| Voltage(V/Hz) | 220V/50Hz |
| Dimension(mm) | 350*410*1250 |
| Packing size(mm) | 1380*500*400 |
| Packing weight(KG) | 38kg |